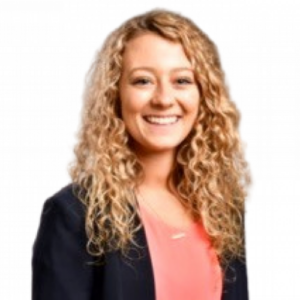 ROCHESTER HILLS, MICH. — On the heels of announcing Jentry Mullins as Senior Director of Executive Search and Team Consulting, General Sports Worldwide is further adding to its team by naming Kayla Lawson as Manager, Executive Search and Team Consulting. In her role, Lawson will be responsible for prospecting for executive search candidates, performing interviews, providing recommendations, managing the division's digital and social media accounts, overseeing and maintaining the applicant job board, and building and maintaining the database of clients, candidates, and prospects in CRM/ATS.
"We are excited to add yet another talented member to our Executive Search and Team Consulting Division and look forward to Kayla contributing to our success," said General Sports Worldwide Managing Director Lou DePaoli.
Lawson worked for the NBA's Phoenix Suns from 2017-2020 in sales and membership services capacities, earning key promotions twice during her tenure. Most recently, she was a Corporate Giving Officer for St. Mary's Food Bank Alliance in Phoenix, Az.
"Kayla will play an integral role in the continued evolution of our global full-service agency," said Travis Apple, Vice President.  "Her passion, energy, and creativity combined with her sports experience make her an ideal person to join our team and make us even more well-rounded."
Lawson, a graduate of the University of South Alabama with a degree in Sports Management, will report to Apple at GSW.
"I am thrilled to be joining Lou, Travis, Jentry and the rest of the General Sports Worldwide team and look forward to being part of our rapidly growing business," said Lawson.
General Sports Worldwide was launched in 2020 by veteran sports industry entrepreneur Andy Appleby, and is focused in four key areas of sports:
Player Representation in the UK, Europe, and United States
Jersey/Shirt/Arena Naming Rights Brokering
Sports Team Sales, Mergers and Acquisitions
Sports Team Consulting and Executive Search