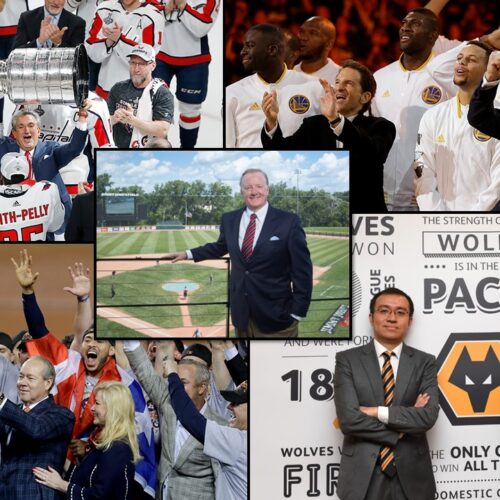 Team ownership is more achievable than you may realize…
You can own a sports franchise. Team ownership has gone from a labor of love for those who were more infatuated with the romance of sports ownership to what has now become a solid investment opportunity with myriad options and choices in both the amount of investment or the many different types of franchises to entrust. 
Andy Appleby can share the secrets that can make owning a team, or a piece of a team, a reality while also making your purchase a sound business decision. As the cost and value of sports franchises have increased substantially, it is more feasible than ever to be a minority investor and to own fractions of clubs. The level of investment that it takes to own a piece of a franchise is wide ranging which allows a number of different opportunities. 
In addition to the variety of investment, there are also more choices than ever when it comes to the clubs to choose from. Teams all over the world in both men's and women's sports allow buyers to experience the joy and financial benefits of team ownership at various price points. Let Andy Appleby and General Sports Worldwide show you how. 
Andy Appleby – For more than three decades, Andy has been at the forefront of excellence in sports. From an All-American champion athlete in wrestling, to becoming a top executive of the NBA's Detroit Pistons to becoming Club Chairman and owning Derby County Football Club of the English Premier League and Championship, Andy has worked in virtually every aspect of sports management and sales. 
With the formation of General Sports Worldwide, Andy will maximize his 35 years of building relationships and excelling at the highest level of sports management and marketing to help those interested in team ownership achieve the dream.
Andy is likely the only person in the world of sports who has sold every ticket, suite and sponsorship; Managed at every level of team sports; And also owned at every level of professional sports – on both sides of the Atlantic.