We are excited for our latest addition to the General Sports family – our new Senior Director of Executive Search and Team Consulting, Jentry Mullins!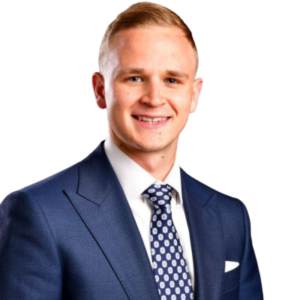 ROCHESTER HILLS, MICH. — General Sports Worldwide today announced that Jentry Mullins has joined  the renowned international firm in the newly-created position of Senior Director, Executive Search and  Team Consulting.
In his role, Mullins will be responsible for recruiting top front office executive talent internationally,  consulting with sports teams and leagues to improve their business operations and developing the firm's  rapidly growing sales and leadership training program.
"We are excited to add another experienced leader to our Executive Search and Team Consulting Division  and look forward to having Jentry be an integral part of our team," said General Sports Worldwide  Managing Director Lou DePaoli.
Mullins brings an extensive resume of sports leadership experience to General Sports Worldwide,  recently serving as Senior Director, Business Development and Premium Sales for the NBA's Cleveland  Cavaliers for three years. He also enjoyed stints with the NBA's Phoenix Suns and NFL's Tampa Bay  Buccaneers.
"Jentry has an outstanding reputation in the sports industry for identifying and developing A-level talent,  in addition to being an excellent trainer," said Travis Apple, Vice President. "We look forward to his  innovative and creative ideas helping us to further grow our search, consulting, and training verticals at  General Sports Worldwide."
Mullins, a graduate of the University of Virginia's College at Wise, where he earned a degree in sports  management, will report to Apple.
"I am excited to be joining Lou, Travis, and the rest of the impressive team at General Sports Worldwide that its CEO, Andy Appleby, has assembled," Mullins said. "Working with a global full-service agency is  an exciting opportunity, and I look forward to further expanding our agency's footprint and assisting our  clients."
General Sports Worldwide was launched in 2020 by Appleby, a veteran sports industry entrepreneur. The firm focuses in four key areas of sport:
Player Representation in the United Kingdom, Europe, and United States
Jersey/Shirt/Arena Naming Rights Brokering 
Sports Team Sales, Mergers, and Acquisitions 
Sports Team Consulting and Executive Search